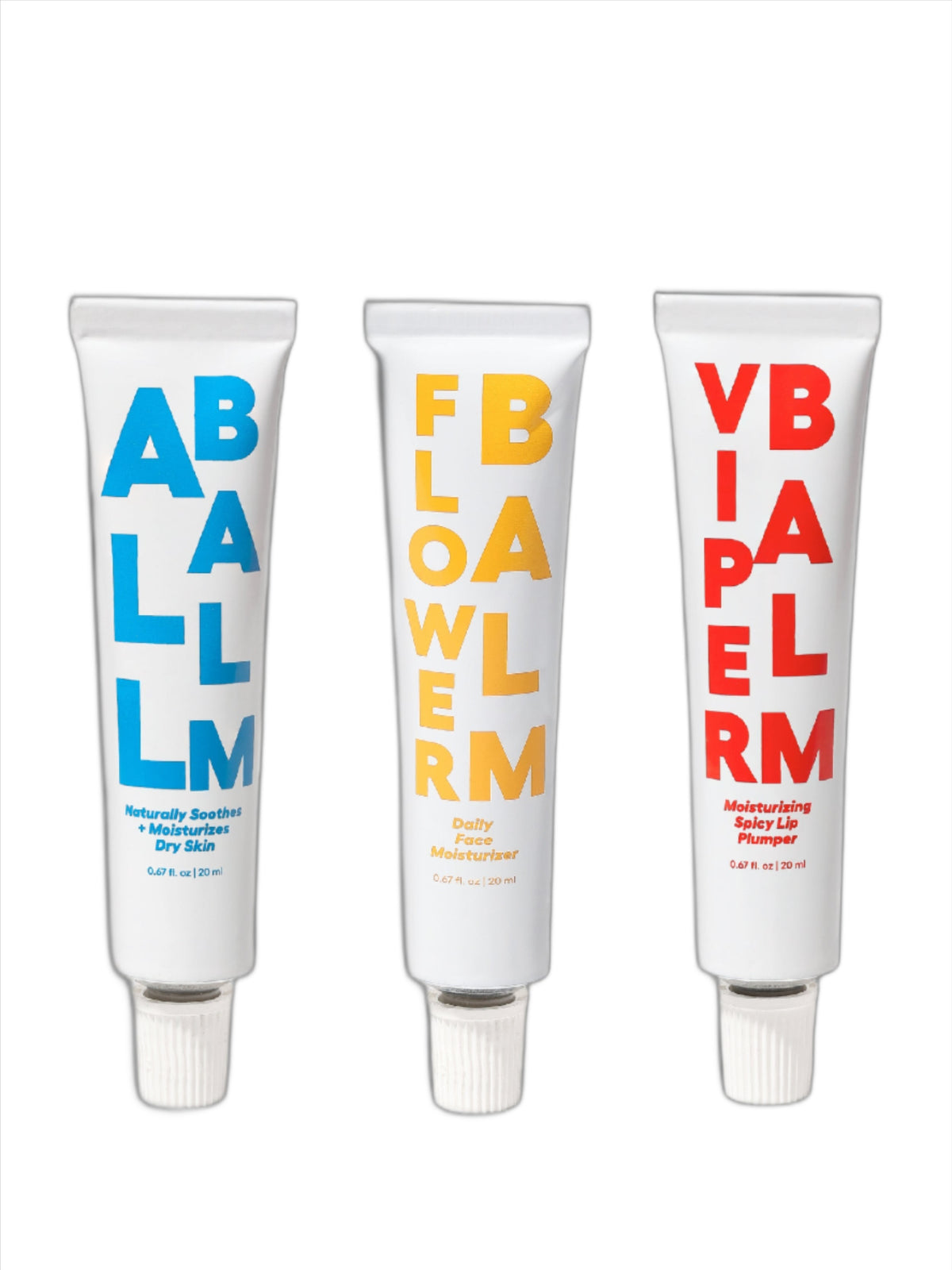 Good to know
~ We're herbalist-formulated. Which means our formulas are the real deal. 

~ Made with organic ingredients and always cruelty-free. 
~ Squeeze slowly and gently from the top of the tube.
~ External use only.
The Ingredients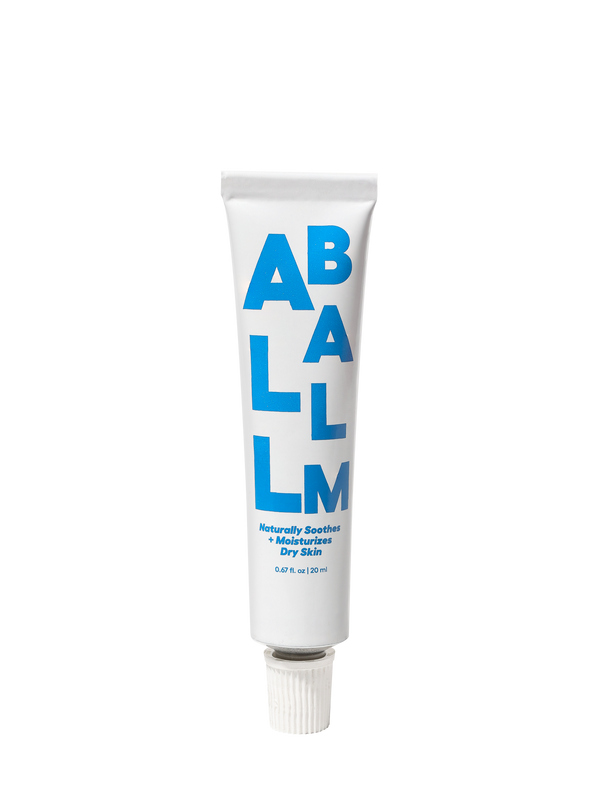 All Balm
Chia Seed Oil | Marshmallow | Aloe
Meet your herbal swiss army knife. This full-body salve is not your average goop. It's got a reputation for rejuvenating chapped lips, quenching thirsty skin, and pepping up those tired under-eyes. Rub this on your hands, elbows, knees, and everywhere in between.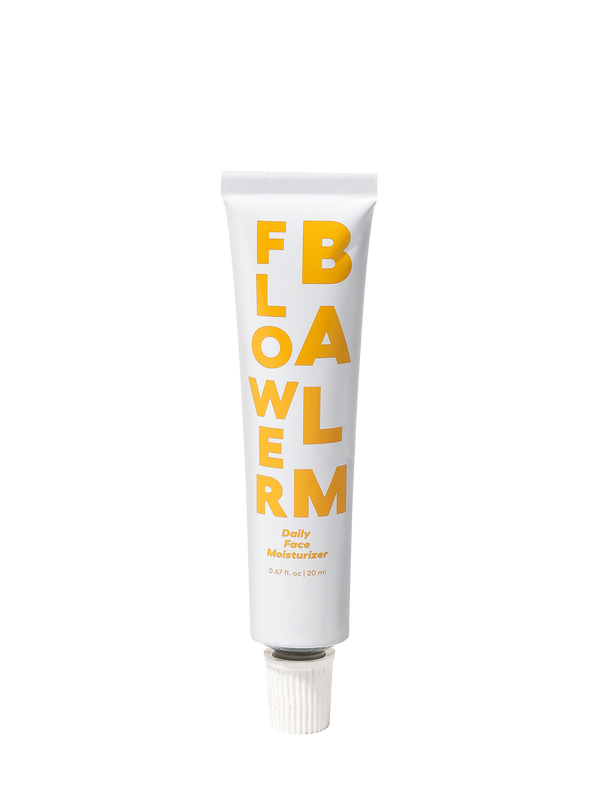 Flower Balm
Squalane | Rosehip Oil | Proprietary 11 Flower Blend
A luscious, floral, and breathable–flower-packed balm. This face moisturizer is blended with our proprietary formula of 11 leaves and flowers alongside squalane and nutrient-dense oils for protection and daily rejuvenation. Lock in moisture and feel radiant all day and all night long.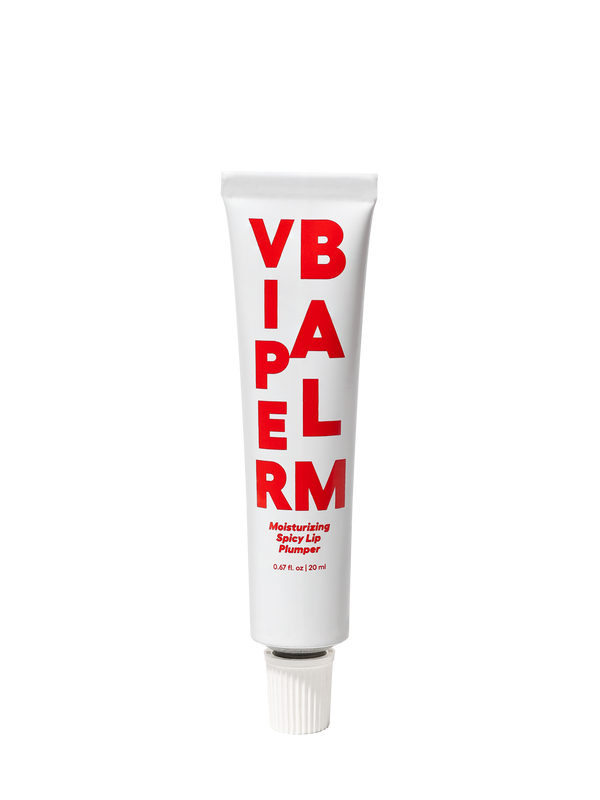 Viper Balm
Cayenne | Avocado Oil | Cinnamon
Pucker up! This invigorating blend is made for those who love a little heat. This spicy lip balm is infused with warming, circulation-boosting botanicals like cinnamon and cayenne to naturally plump up your pout. Step outside with fuller lips and a dewy glow.
How to use
Apply topically as directed on product packaging.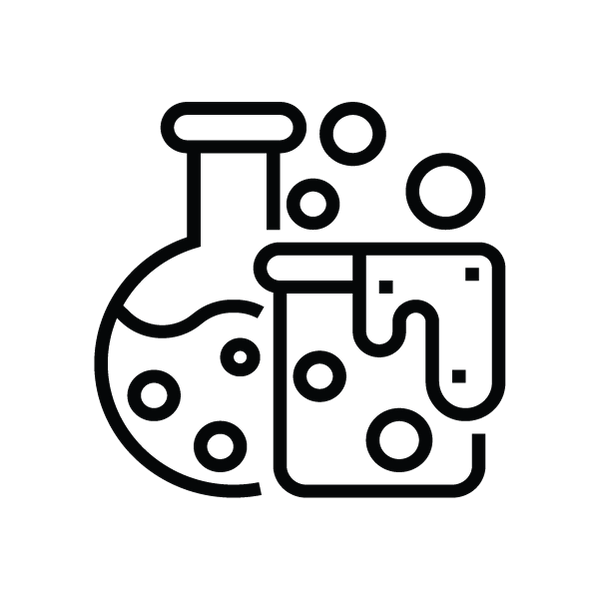 Rigorously Tested + Science-Driven
Our products are pure, potent, and lab tested. High quality and manufactured in facilities that follow strict health and safety standards.
Sustainable + Organic Ingredients
We source plants that grow in abundance, and almost always organic. Recyclable and minimalist packaging.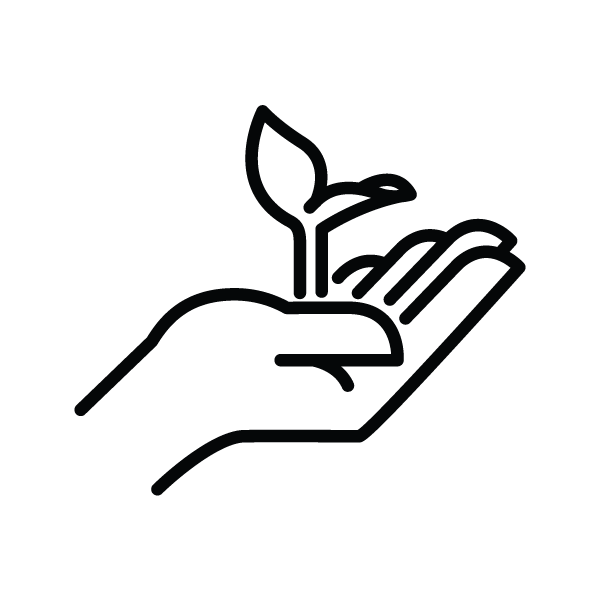 Clinical Herbalist-Formulated
Our formulas are expertly formulated and rooted in botany, phytochemistry, herbalism, folk traditions, and anatomy and physiology.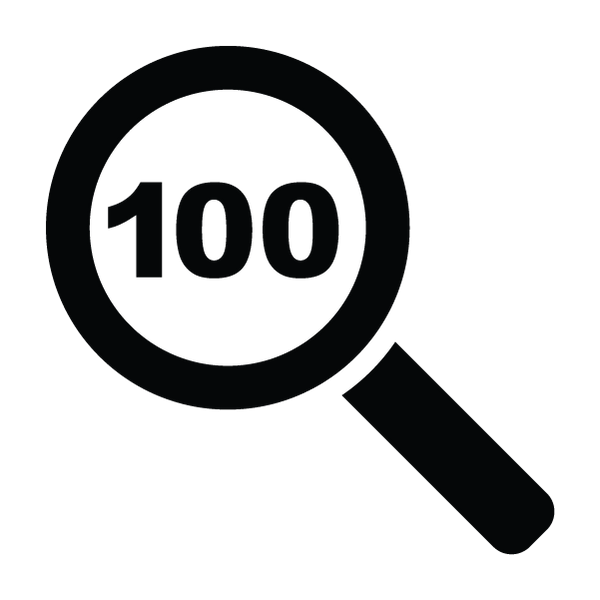 Non-Toxic & Unadulterated
Nothing creepy here. We steer clear of harmful chemicals and ingredients that may cause bad news both inside and out.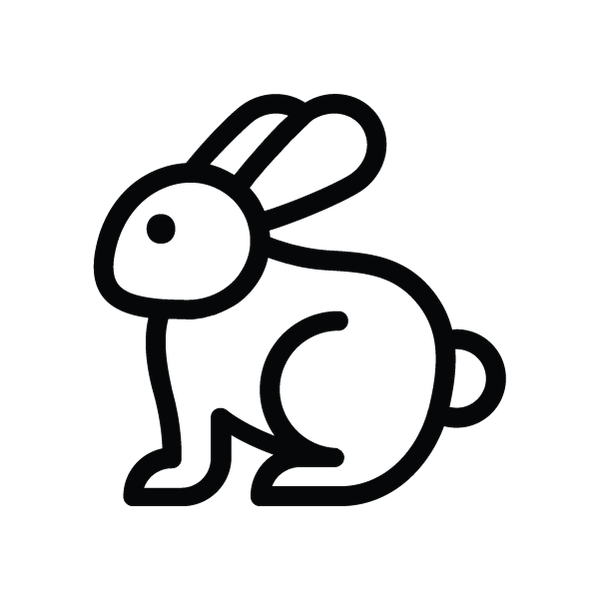 Cruelty-Free
Not doin' it. No animal testing now or ever. We believe there's plenty of time-tested wisdom. Don't hurt the bunnies.